Each song submission on Thematic is listened to and most songs are live on our site within 3-4 weeks of submission.
If your song is approved by the team you will receive an email with next steps.
You will have the option to purchase a Front of the Line Boost to fast-track your song release date if you would like it to go live sooner.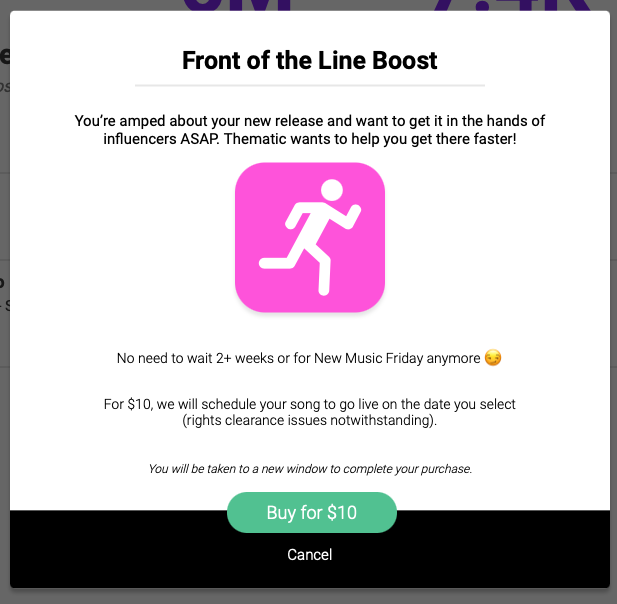 Please reach out to artists@hellothematic.com should you have any questions!
**Please note: not every song submitted to our site is approved**