To access our music filters on the site select the "Browse Music" tab on the navigation bar.
Next, select the "Filter" button on the left hand side of the secondary navigation bar to initiate the filter fly out.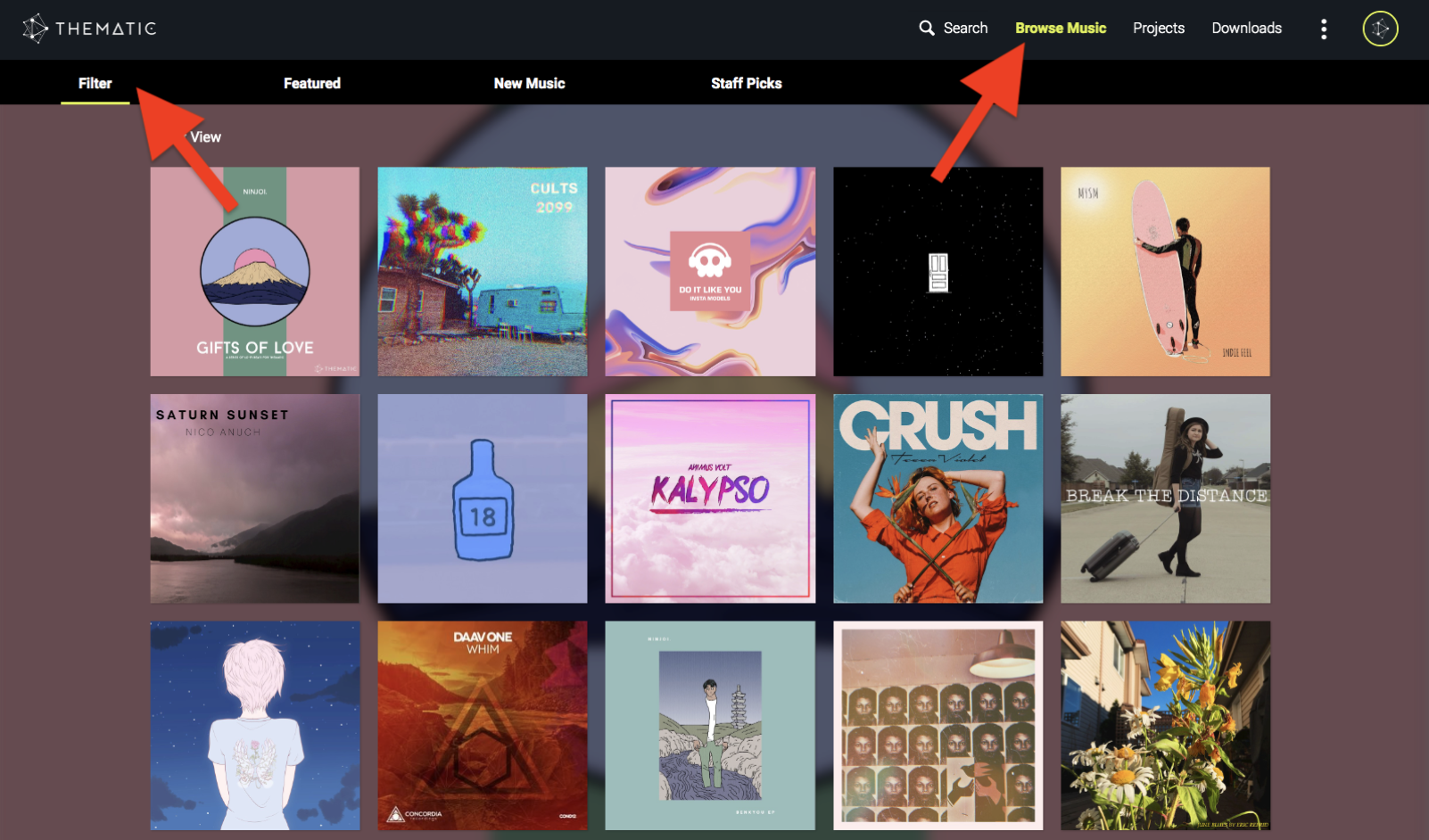 Now that you're on the filter menu you can select any options that match your needs. You can select by Genre, Community type, Vocal, Tempo, Mood, and Explicit Content.
Once you make your selections you can click on "Apply Filter" to see your results.