Easily search and discover songs, music artists, curated playlists, and creators on Thematic!
Enter your search term in the search bubble on our nav bar and click Enter or the search icon to start your search.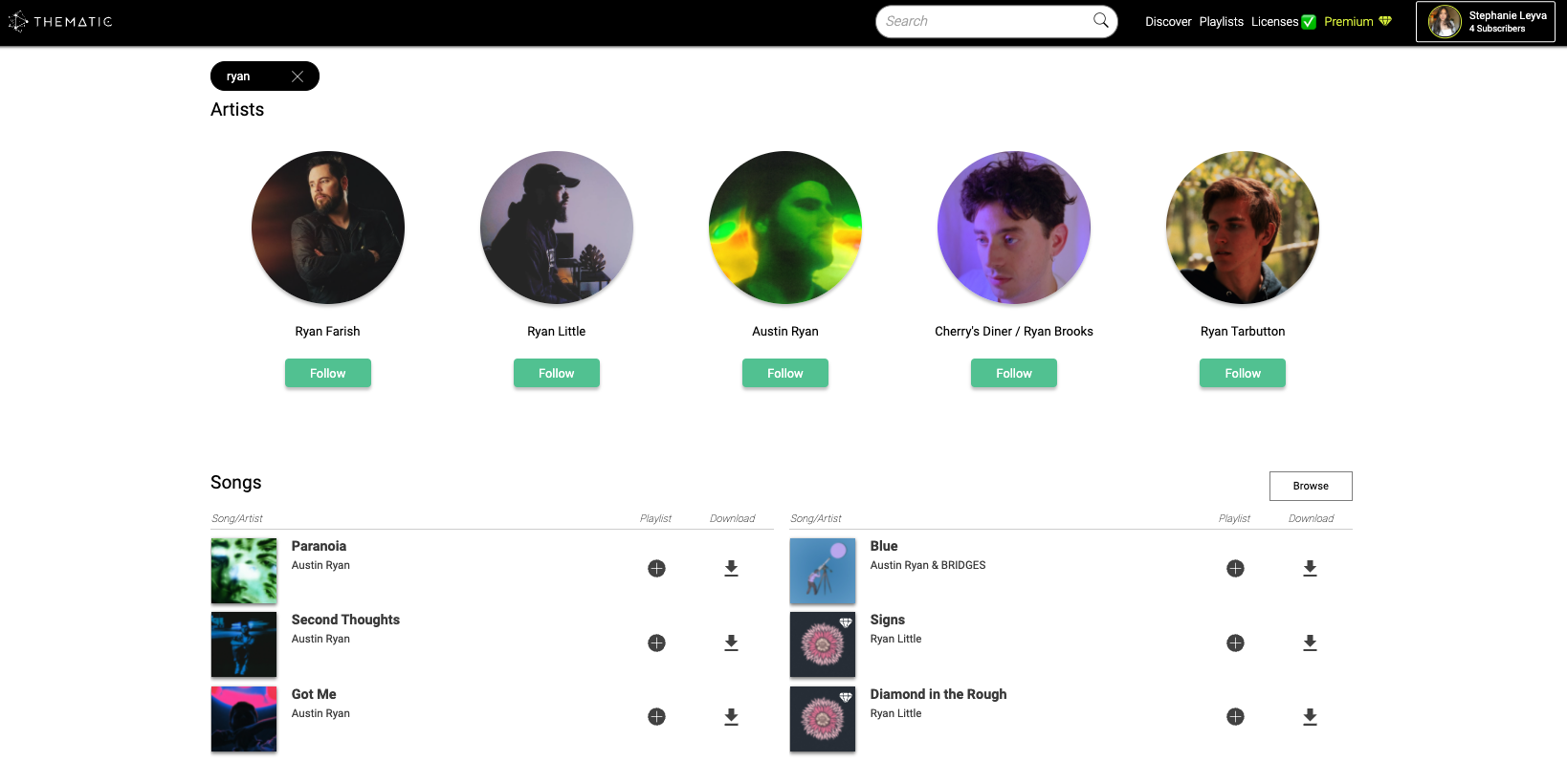 If using Thematic on your mobile device, access the search bar from the menu.