Do you have multiple channels in your Thematic account? You can easily switch between these channels just a couple clicks!
1. Click on your Profile Photo in the top right-hand corner.
2. Click on the Switch Channel button.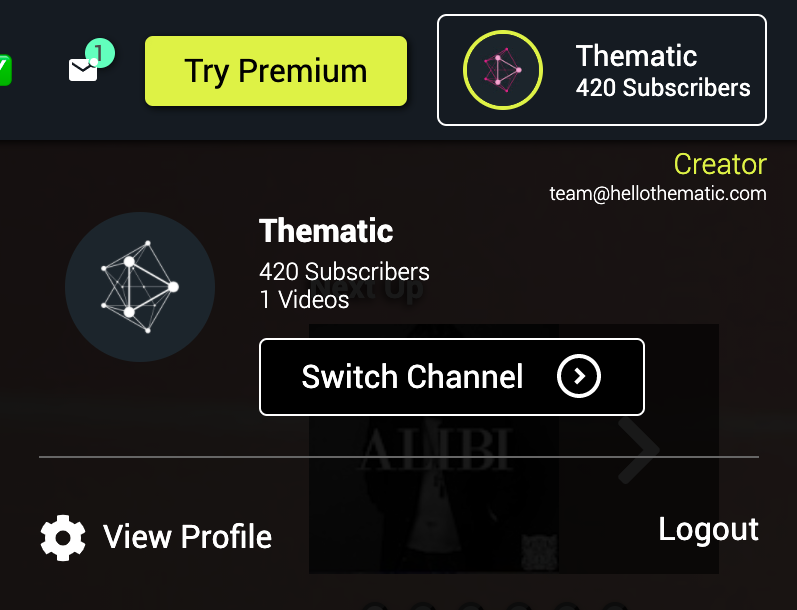 3. Select the channel you would like to use for your session! The currently selected channel will be highlighted in yellow.