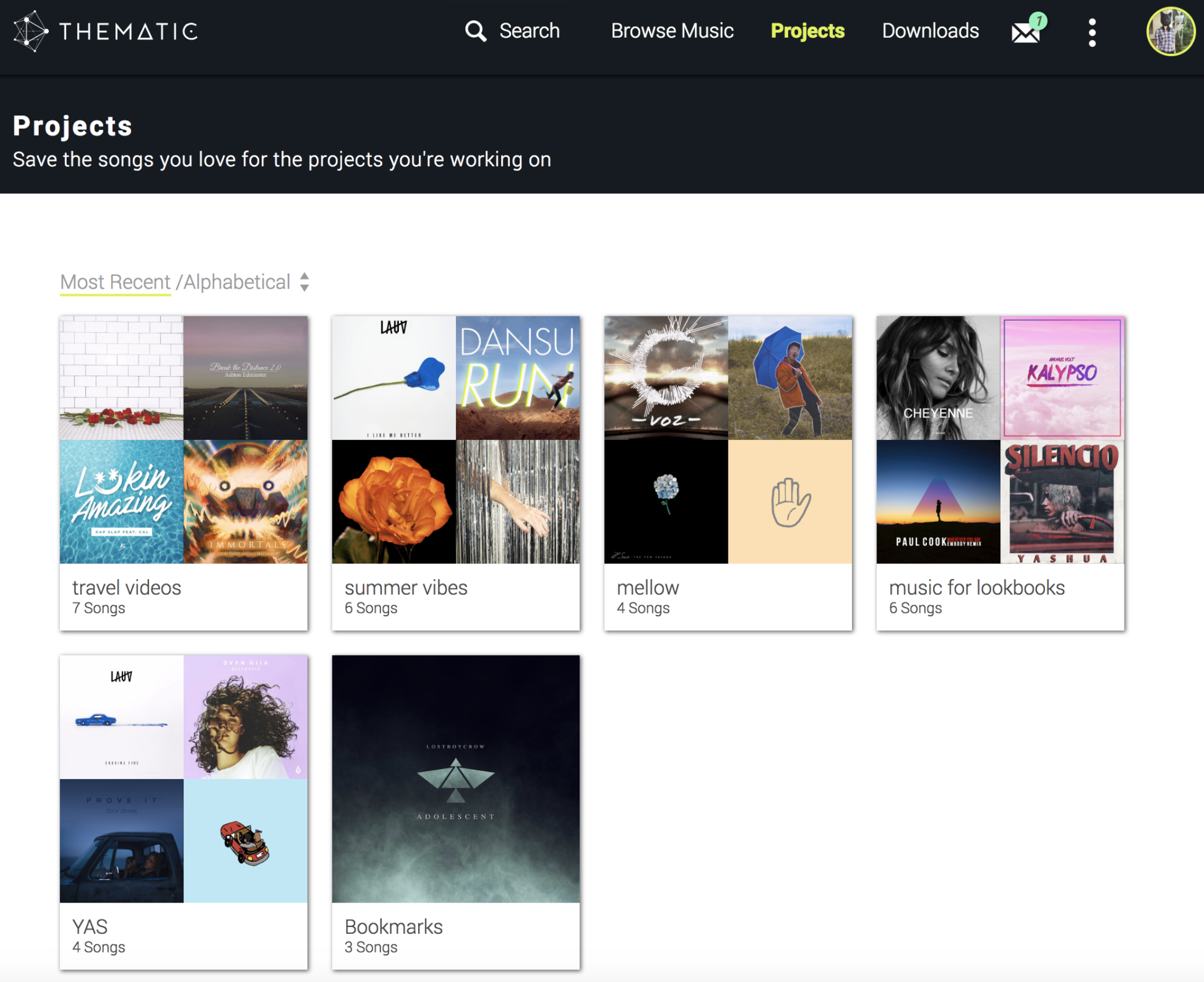 Projects will help you save time and keep you organized so you can continue creating awesome videos.
Here are some easy ways to get started with Projects:

- Plan for upcoming videos by creating Projects by theme. Making a Lookbook series? Save songs to a "Lookbook" Project and easily keep track of your faves.

- Access all of your Projects from the navigation menu.

- Add songs to Projects multiple ways: from List View on the Browse Music tab or from the Music Player itself!

- No longer need a Project? Just hit that trash icon in the upper right-hand corner to get rid of it.

- Remove songs from a Project by clicking the pink "minus" button when viewing the Project.

Free accounts are limited to 2 Projects per user.
You can create unlimited projects on our Premium Creator plan. Learn more about our premium experience here.