Thematic provides music artists with free music promotion services across YouTube, TikTok, social media, and podcasts. We help get your music in the hands of social media creators and influencers who promote your latest songs to their followers.
Getting your music out there and discovered by new fans couldn't be easier.
Music artists using Thematic see an average of a 20% increase in their Spotify streams from their campaigns. That's why we are a perfect fit for independent music artists who are using platforms like DistroKid or TuneCore to get their music out there.
Here's a breakdown of how it works: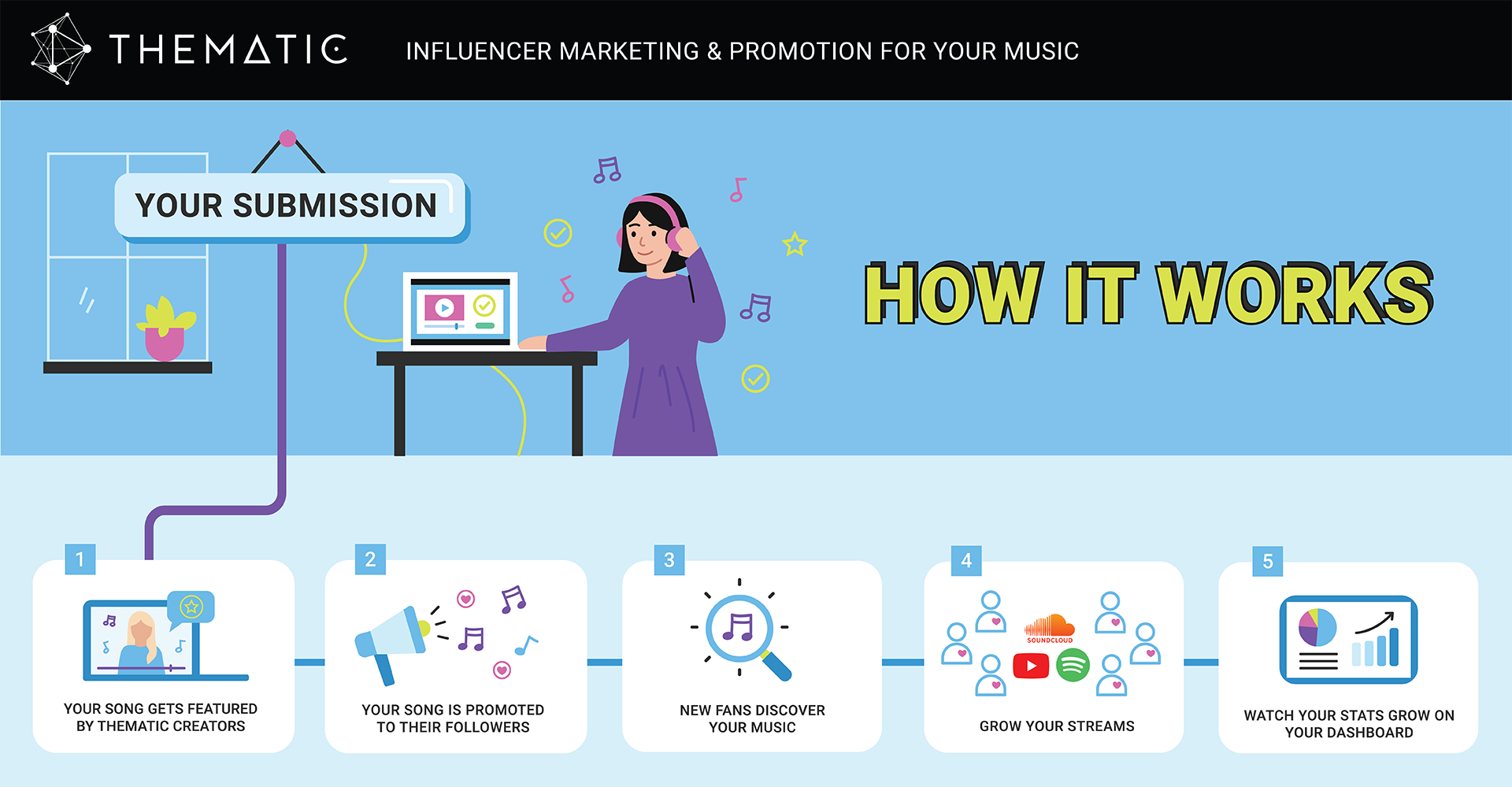 Learn more and launch your free song campaign to get more Spotify streams and listeners with Thematic: https://app.hellothematic.com/artist-login