Our song opt-in term is generally only 12 months (from the date a song is pushed live to our creators) unless terminated earlier under our artist agreement. This ensures that our music selections are fresh and awesome. Our term renews on a month-to-month basis after the initial 12 month opt-in term expires.
You can request removal of your songs directly from your artist dashboard.
Simply navigate to your Live songs list and click the edit icon listed next to the song you'd like to remove. Select the Remove Song option and follow the prompts to submit your request.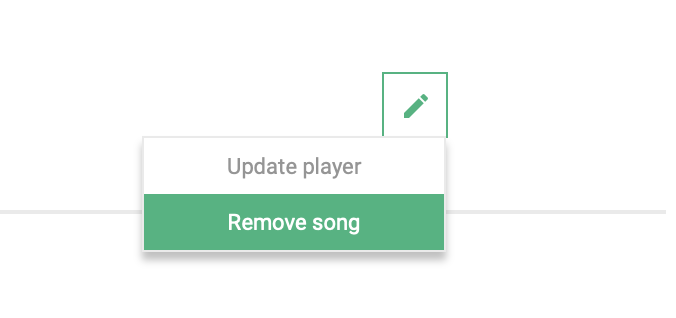 Please note that the removal process takes up to 90 days from date of request.