Thematic is a free music promotion tool for music artists. We help get your music in the hands of social media creators and influencers who promote your latest songs to their followers.
Thematic's music promotion services are perfect for independent music artists who are using distribution services like DistroKid and TuneCore.
After you submit your music for release on Spotify and Apple Music, we help get your music discovered by new fans. The best part is that is completely free to launch a song campaign on Thematic.
Here's how it works: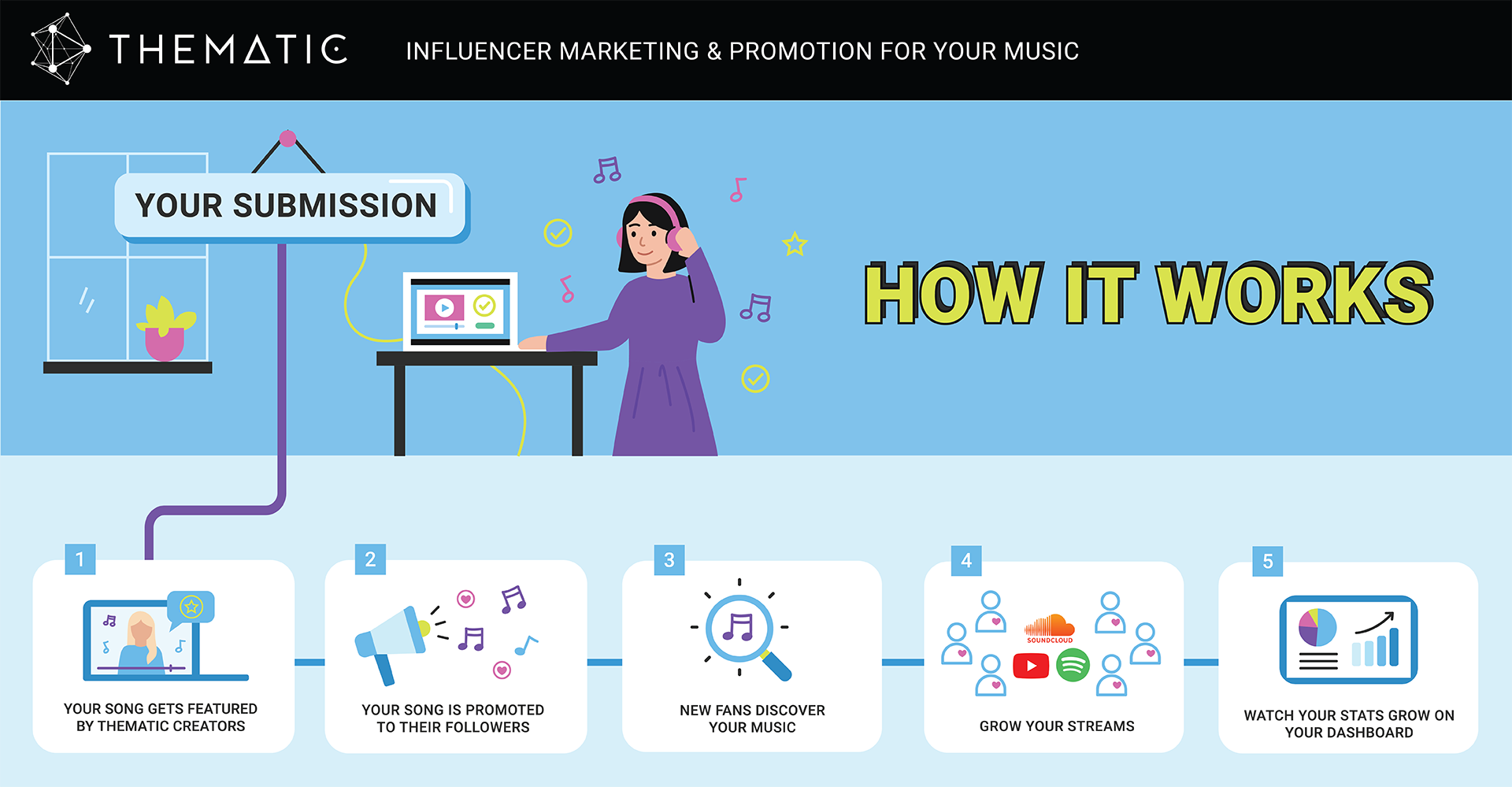 Consider Thematic as free influencer marketing for your music.
Learn more and launch your free song campaign at: https://app.hellothematic.com/artist-login