You can easily copy your unique referral link from the Refer Friends tab in your Settings page.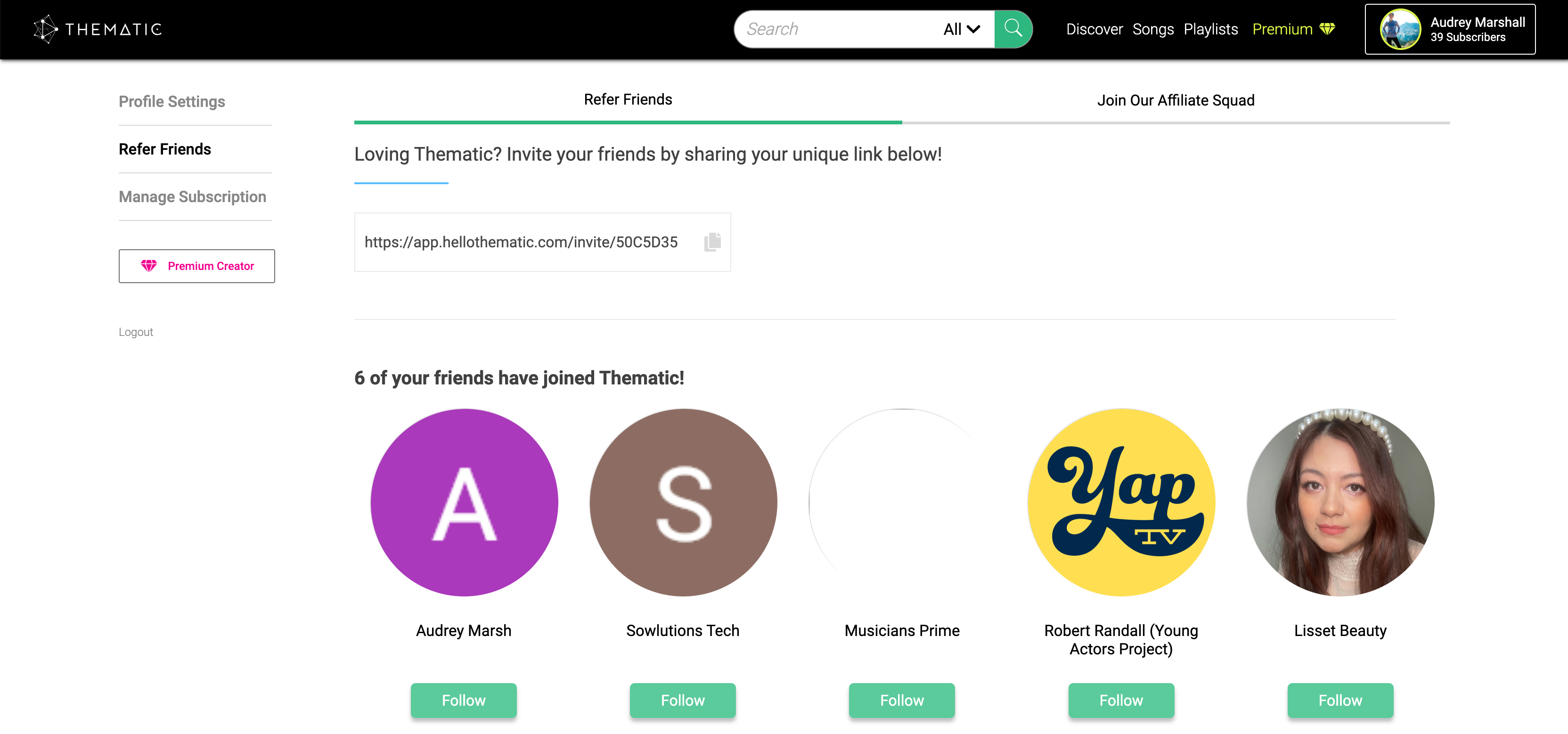 You're welcome to share your referral link with friends or however you would like! Some Thematic creators share their link by email, on messaging apps, or on social media.
You can also join the Thematic Affiliate Squad and get 20% commission each time you refer a creator who signs up for Thematic Premium. Get all the details here.