To filter songs on Thematic, simply click on the Songs page from your navigation menu.
On this page, you can filter songs by:
- Instrumental Only
- Explicit
- Premium Songs
- Genres & sub-genres
- Vibe or mood
- Video keywords
- Energy or tempo
- BPM
- Vocal Type
- Featured Instrument
- Key
- Song Length
- Song Language
- Artist Location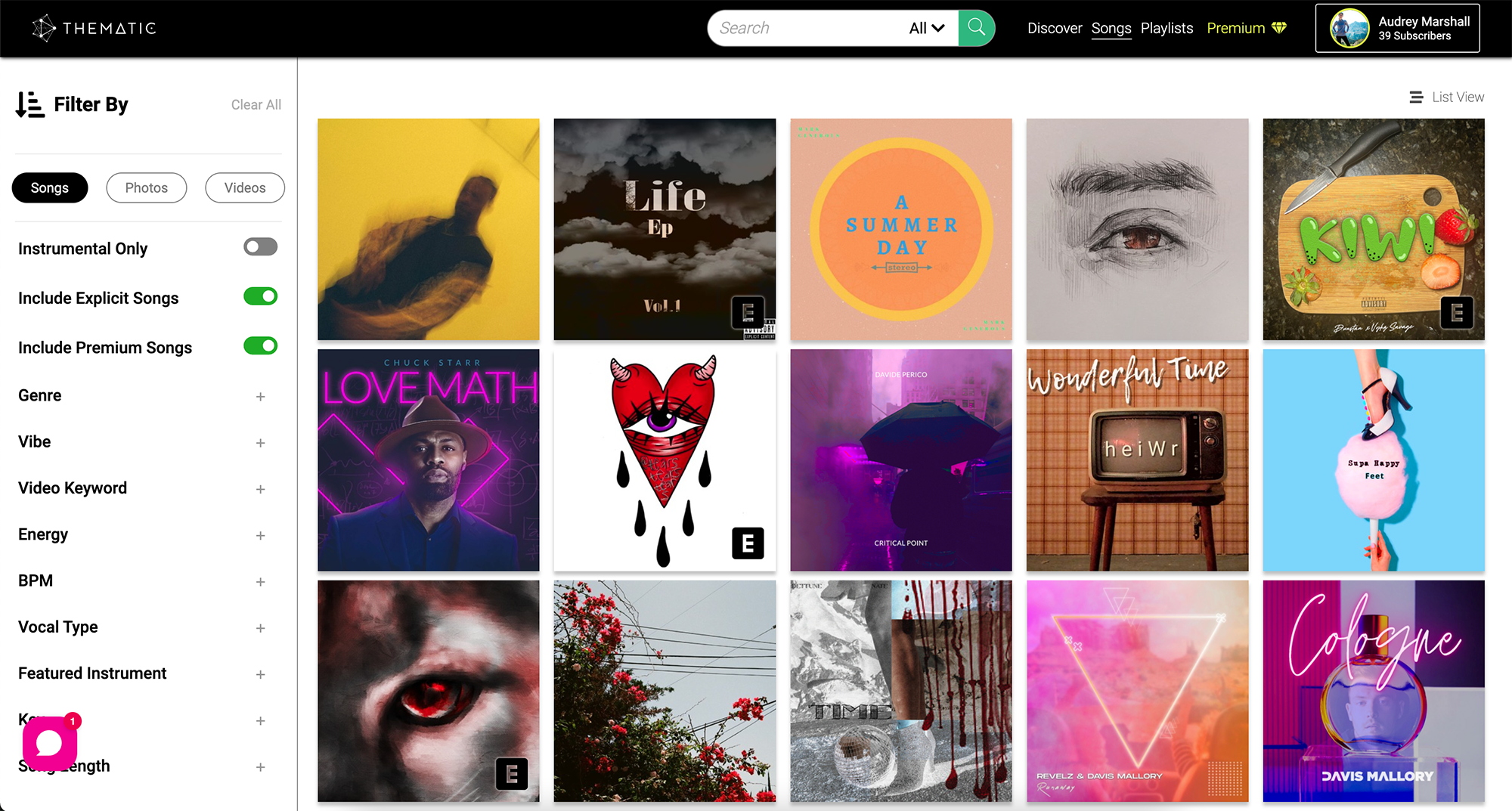 Apply any of Thematic's song filters by clicking your selecting filter from the sidebar. Your filter will be automatically applied.
To remove a filter, click the x icon in the applied filter bubble. Or you can clear all filters by clicking Clear All at the top of the sidebar.