To disconnect your YouTube channel from Thematic, simply update your Google security settings from: https://security.google.com/settings/security/permissions
To fully remove your account, navigate to your Profile Settings page and click the Delete Account link at the bottom of the page.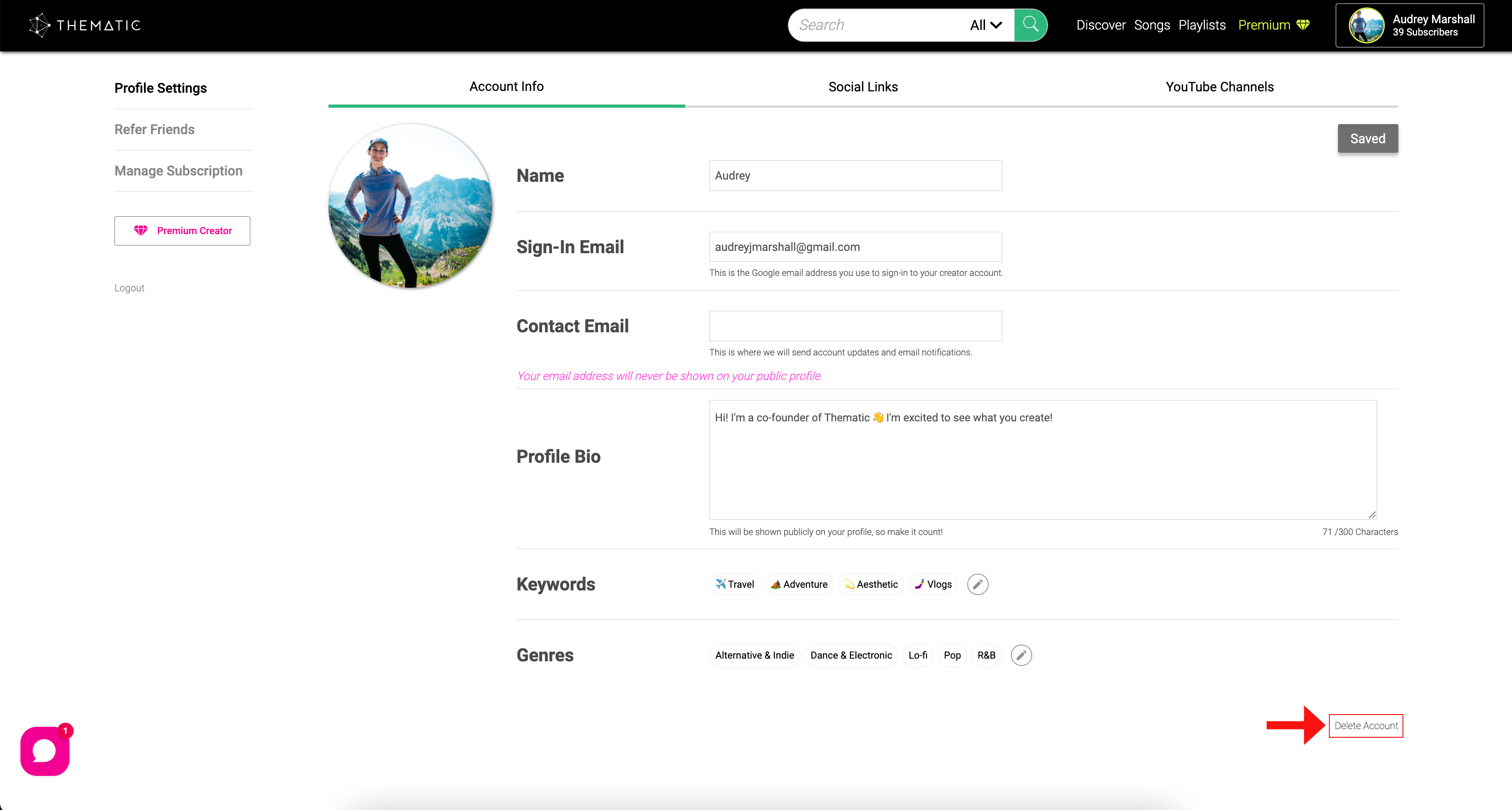 WARNING: Deleting your account on Thematic is permanent. All of your song downloads, connected YouTube accounts, playlists, and user information will be removed forever.