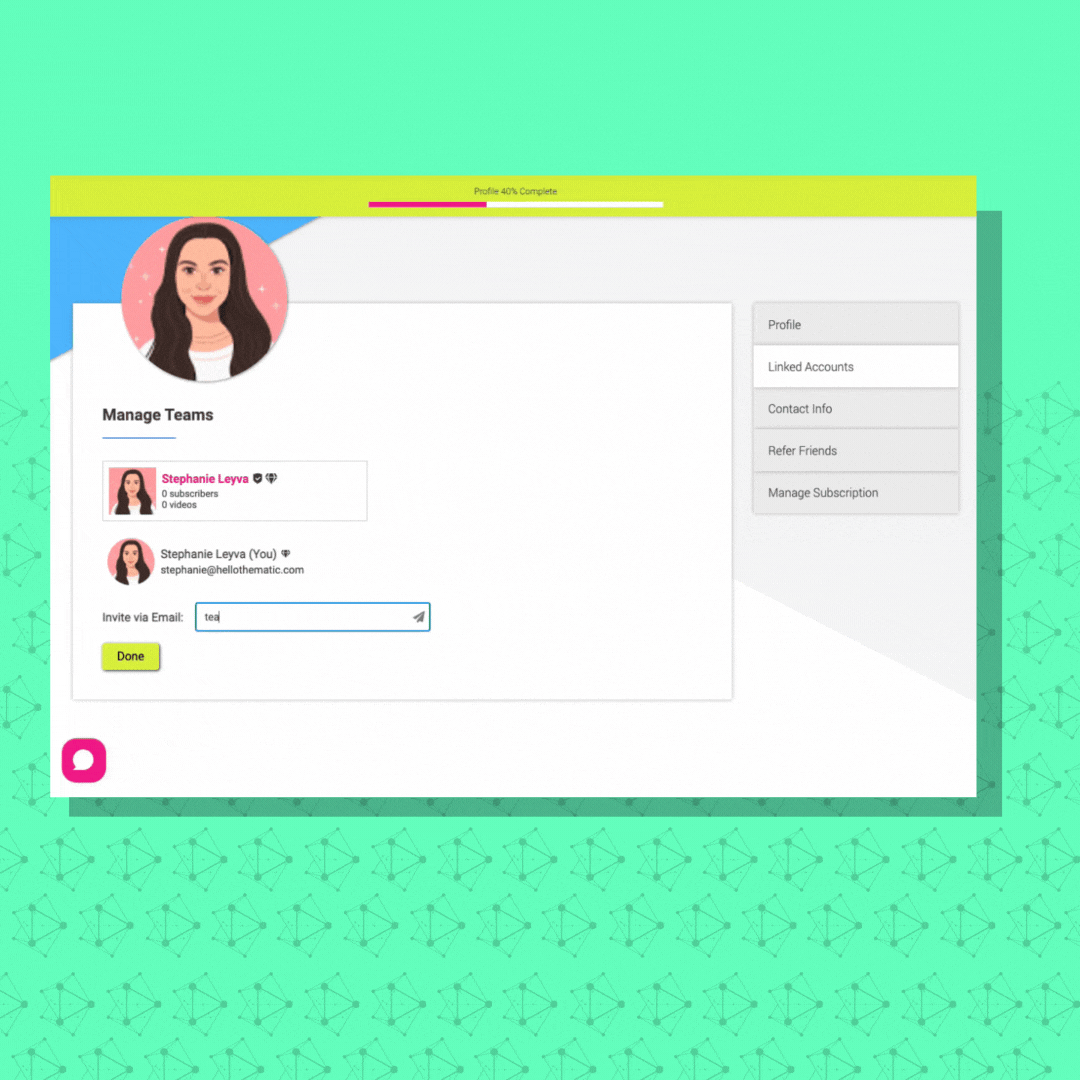 🍿 What are Teams?
- Teams allow creators to collaborate on discovering music for projects
- Channel owners can add and remove team members (like editors and assistants) to their Premium channels
- All team members can find, download, and add music for the shared channel
Get started with Teams when you upgrade to the Premium creator plan. Try it out for free with our 14-day free trial.