Click Playlists from your nav bar to explore our curated Thematic Collections and access your own personal playlists.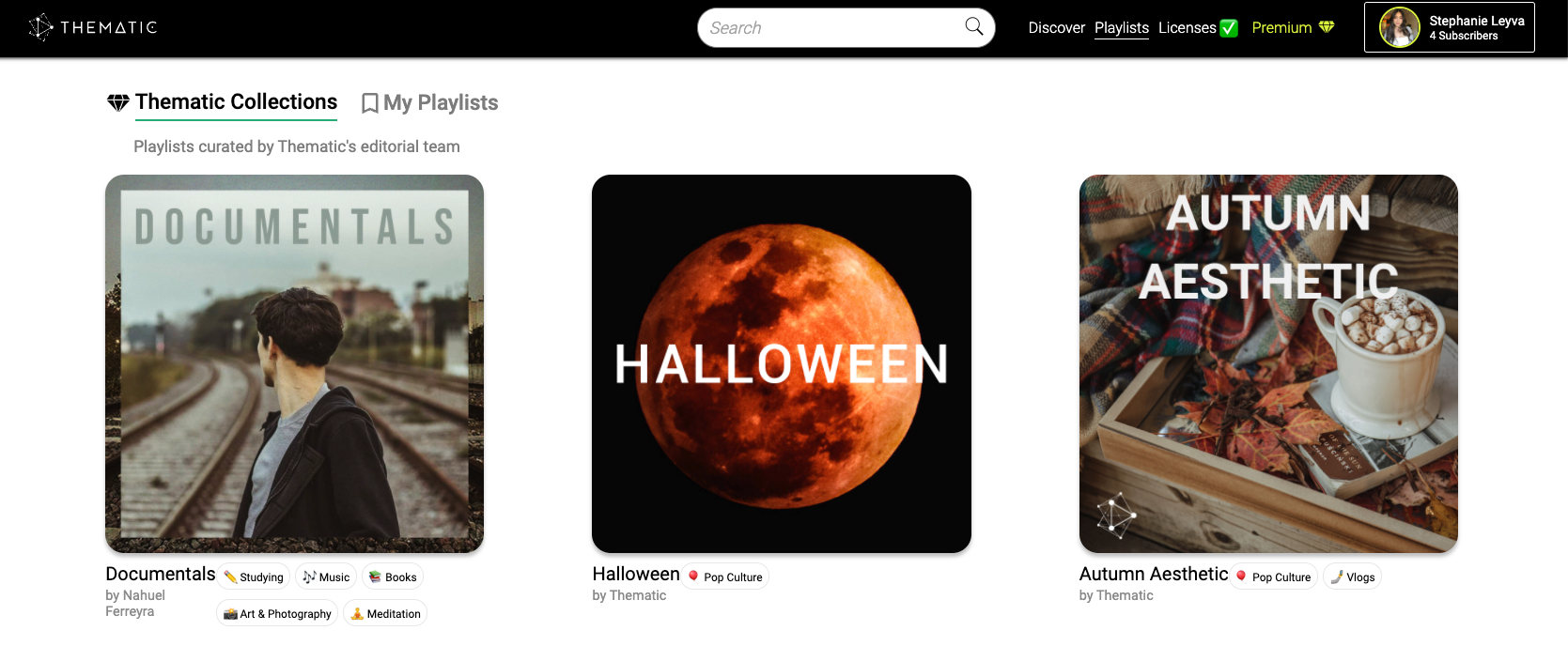 Thematic Collections are playlists of songs carefully curated by theme, vibe, video trend, and more. Unlock access to all of Thematic's curated Collections by upgrading to Premium or Pro.
Click to the My Playlists tab to access your own curated playlists. Playlists help you save time and keep your favorite songs organized so you can continue creating awesome videos.

Here are some easy ways to get started with Playlists:

- Plan for upcoming videos by creating Playlists by video theme. Making a Lookbook series? Save songs to a "Lookbook" Playlist and easily keep track of your faves.
- Tag your playlists with relevant keywords and add a title, photo, and description.

- Inspire the Thematic creator community by sharing your curated playlists. Toggle them public from your My Playlists page to share them with the community. Your playlists will be discoverable on your creator profile and in search results.

Free accounts are limited to 2 Playlists per user.
You can create unlimited playlists by upgrading to Premium or Pro.